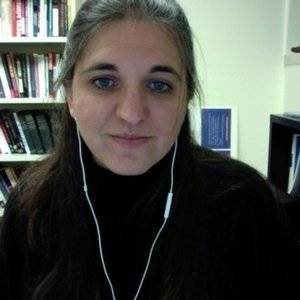 Julia Azari
Special guest
Associate Professor of Political Science at Marquette University, and contributor to FiveThirtyEight and The Mischiefs of Faction
Julia Azari has been a guest on 3 episodes.
March 9th, 2020 | 1 hr 59 secs

campaign finance, campaigns, elections, money, political parties

A discussion of campaign finance, and more, with Julia Azari and Abby Wood.

May 16th, 2019 | 52 mins 52 secs

impeachment, political science, presidency, trump

A conversation about Trump and impeachment, with political scientists Julia Azari and Seth Masket.

February 20th, 2018 | 33 mins 9 secs

cornel west, obama, political science, politics, populism, progressivism

Political scientists Julia Azari, Christopher Federico, and Vincent Hutchings discuss populism, presidential politics, President Obama, Cornel West, and even Oprah.